Diminished value in automobiles occurs after the car has been repaired after a collision. If the accident was the fault of another party, you are entitled to be reimbursed for that loss in value in all 50 states. Just as the responsible driver's insurance company must pay for repairs and rentals, so too must they pay for diminished value. The technical term for this is a "third party claim for inherent diminished value. To receive this compensation, you'll need to prove your case and the best way to do that is by obtaining an expert auto diminished value report from a licensed independent appraiser. The St. Lucie Appraisal Company provides clients in all 50 states with incredibly accurate reports. If you present anything less, the insurance company will bury you in delays, denials, misdirection, low-ball offers and dishonest information. Insurance companies aren't known for their generosity when it comes to paying claims. Their aversion to diminished value claims in particular amounts to obsessive avoidance.
During the past ten years, especially since reporting companies like Carfax and Autocheck came into existence, it has been easy to identify previously repaired cars. Compared side-by-side with a car that was never in an accident, even when repairs were done to perfection, virtually every potential used car buyer will choose the non-accident vehicle. Since the repaired car is less desirable, it is naturally worth less. This, in essence, is the definition of inherent diminished value.
After filing your claim, expect push back from the insurance company. Insurers are loathe to pay claims based on subjective information. The St. Lucie Appraisal Company strives to make a cars loss in value as definable as the cost of a fender or a rental car. Insurers will always provide used or cheap aftermarket parts when they are available but it is undeniable that the fender must be replaced. Insurers will most always provide you with the cheapest option in rental cars but it is undeniable that you must be provided with transportation. Yet many insurance companies continue to deny the existence or extent of diminished value. How can you hope to be fairly compensated?
The first adjuster you speak to has a job which is to deny your claim or offer you a small amount hoping you are naive enough to accept. Escalating your claim to the managerial level is a requirement 90% of the time. Does that supervisor have a supervisor? You may need to contact that person as well. An Unfair Claim Practices complaint to your State Insurance Department, consulting with an attorney, invoking the Appraisal Clause or hauling the insurer into court are other remedies you may have to consider.
HOW DO MOST PEOPLE CHOOSE WHICH INDEPENDENT APPRAISER TO HIRE?
Have they attracted your attention with useful articles?
Have they earned your business with good reviews?
Have they come highly recommended by a friend, attorney or perhaps the manager at your body shop?
Most people wind up hiring the diminished value appraisers with the biggest advertising budgets. These companies establish diminished value by using formulas based on the discredited Rule 17C. Was your Honda Odyssey wrecked in Illinois? The St. Lucie Appraisal Company is the only independent appraiser that will obtain the expert opinions from six sales managers at Illinois Honda dealerships. These are unbiased quotes from professionals who buy, sell. trade and auction vehicles each and every day. The average of their six opinions provides irrefutable evidence of the existence and approximate amount of value your car has lost.
DON'T MISS OUT ON THE FAIR COMPENSATION YOU DESERVE FOR DIMINISHED VALUE
"Just wanted to let you know that my check from Chubb Insurance has been mailed (not received yet) and is to be in the full amount indicated on your diminished value appraisal  including the fee! $2900.00.Thank you very much!"
We received this very nice email from a client just a few days ago. It has been added to our Customer Reviews page.
Have questions about inherent diminished value beyond what has been covered in this article? Feel free to contact us because we'll do our best to point you in the right direction.
The fee for an Automobile Diminished Value Report is $275.00. You may also make your Credit Card Payment by telephone, call 772-359-4300.
After making your secure payment please email the completed body shop estimate or insurance company appraisal to contact@autodiminishedvalue.com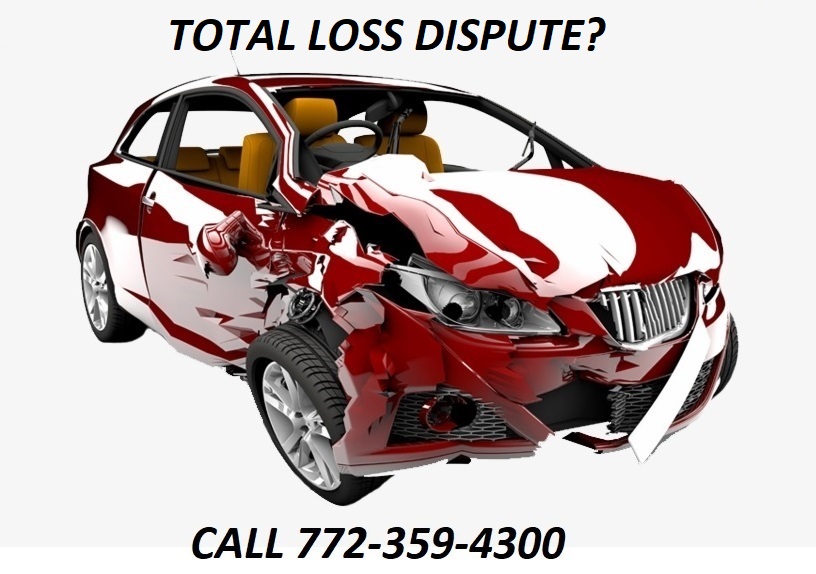 AUTODIMINISHEDVALUE.COM is a division of The St. Lucie Appraisal Company