Robin M (Alabama)-Dear Mr. Colletta, I am writing today to let you and your potential clients know that after months and months of struggling with an insurance company we all know, I received a check in the mail today for a little over $13,000.00. This check for the full diminished value amount came just a few week after I hired your company to do an arms length estimation and sent it in to the insurance company. Everyone: my family, friends, and even my attorney advised me to forget it. It would be a pain in the rear and they would never pay. Nevertheless, I know right from wrong and so I persisted. I'm very glad I did. Thank you for your invaluable service and detailed directions.
Cassye S (Alabama)-I am very pleased with the service that was provided and the continued service that's being provided!! Will definitely recommend to anyone as well if the need comes we need to use again we will be back!!!
Paul N (Alabama)- Franklin, I wanted to thank you for your documents because today we received the full amount from Alfa Insurance Company from your documentation, $10,125.00 diminished value settlement on the BMW. Thanks again.
Craig S (Alabama)- 1st Contacted you On/About 8/21/17….Claim to Alfa 9/7/17 …Just a note to say that I just received the Full $3880.00 Diminished Value check from Alfa Insurance.
Nathan A (Alabama)- I got my report and everything in the mail and was very happy with the service. I just got done with State Farm on the phone and they said the will only pay $5000 dollars on the amount you appraised on the report. They sent me a legal wavier which I have not signed yet saying that I accept the amount and wave any further liability, looks standard boiler plate. I just have question since you are profession on this as I am not, is worth fighting them for the remainder of the difference?
Blaze S (Alabama)- Your appraisal was the most important factor in my receiving a $5,000.00 settlement from State Farm for the diminished value on my 2016 Toyota Tundra. Even though your appraisal showed that my truck lost $10,041.50, I am satisfied with their eventual offer which was originally $500.00. Thank you so much. I wouldn't hesitate to recommend AUTODIMINISHEDVALUE.COM.
David G (Alabama)- I am very pleased with the report Frank provided me. As the insurance company I am dealing with is not willing to negotiate, I have obtained an attorney, and will use this report as part of our case. I am glad that Frank offers to give a video conference deposition on my behalf, and my attorney feels this almost guarantees a winning case. Thanks again Frank for your help.
Roy L (Alabama)- Franklin has been so easy to work with. This has been the most stress free I've felt since the accident. I would highly recommend St. Lucie Appraisal to any of my family or friends for an auto diminished value appraisal.
Saad S (Alabama)- Thank you for quick and excellent work.
READ CUSTOMER REVIEWS


Click on the payment button above to pay by Credit Card or Paypal. The fee for an Automobile Diminished Value Report is
$275.00. You may also make your Credit Card Payment by telephone, call 772-359-4300.

After making your secure payment please email the body shop estimate or insurance company appraisal to contact@autodiminishedvalue.com
TESLA AND OTHER EXOTIC CAR OWNERS PLEASE CALL FOR RATES.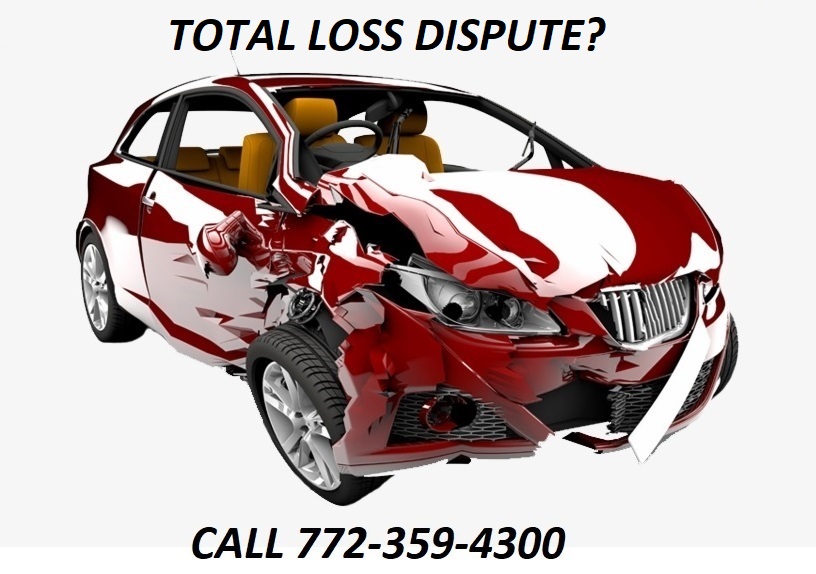 This is an Open Education resource focused on auto diminished value, collective knowledge and the sharing of scholarly content.

AUTODIMINISHEDVALUE.COM and TOTALLOSSDISPUTE.COM are services of The St. Lucie Appraisal Company


READ MORE ARTICLES…