Amy H (Florida)- Dear Frank, I am remiss in thanking you for your expert testimony in my auto diminished value case. Thank you! You did an amazing job just as Bill had predicted. You are grace under pressure and you came across as knowledgeable and trustworthy, and I love that State Farm's attorney couldn't rattle you one bit. I truly appreciate your time and expertise, and it was so nice to meet you. If you find yourself in this neck of the woods I'd love to take you out for good sushi! Have a wonderful week, Fondly, Amy
Attorney Fausto R (Florida)- Franklin— I thought I'd let you know Geico settled this claim for $2k even, which I'll take as a win. Thanks for your help on this one! It took some back and forth with educating the DV team that their State Farm 17C schedule is completely arbitrary and defective. They also used KBB and edmunds as a basis for determining the DV and, notably, didn't hire their own DV expert. When I pointed this out in a nasty response letter, they quickly paid the $2k. Again, thanks for your help. I'll keep sending you any cases I come across.
Vanessia B (Florida)- Thank you for the quick and professional diminished value report you completed for me. It has been a pleasure doing business with you. You are a blessing to those of us who do not know the ways of how Insurance companies try and take advantage of people.
Attorney Adam M (Florida)- A very comprehensive diminished value report, nice work and completed quicker than expected.
Richard S (Florida)- Great customer service very helpful, quick turnaround, and good people. Insurance total loss dispute of the value of my 1977 Ford F100 Resto Mod Pickup Truck.
Jeremy W (Florida)- Excellent automobile diminished value appraisal for our Dodge Charger. Very thorough and well written. Thank you!
Jim W (Florida)- Very professional and prompt with the diminished value report we requested and helpful when taking to Franklin in person.
Kevin V (Florida)- I'm very satisfied with the report provided. It's very detailed and extensive. I will definitely recommend these services to my friends seeking diminished value claims.
Robert S (Florida)- Professional,competent,helpful and efficient appraisal of diminished value for our Mercedes-Benz.
Dennis M (Florida)- I would love to give a great review but I feel we are in the beginning stages of the process of me getting the insurer to pay more than 4 times their original offer. I will say I'm impressed with the service St. Lucie Appraisal Co. has performed in noting the loss of value to my car.
Marc S (Florida)- Diminished value report for my 2016 Corvette was comprehensive, fast, and efficient. Advice which accompanied the report was sound and well thought out. Everyone I spoke with at the company was friendly and helpful. Would recommend highly.
Randall T (Florida)- Very prompt service and detailed diminished value appraisal, would use their services again.
Sharon J (Florida)- Very professional, thorough, and prompt. We sincerely appreciate your help with our diminished value claim.
Jonathan M (Florida)- After contacting several appraisal company's, and being highly disappointed with their lack of knowledge and inaccurate methodology used in computing a Diminished Value appraisal and Loss of Use report for my Lamborghini Gallardo, I was referred to St. Lucie Appraisal, and specifically to Frank. He was very professional, always answered phone calls and questions in a timely manner, and delivered well-founded reports. If I ever need a specialist in the future, I will definitely be contacting Frank again. Thank you!
Stroube L (Florida)- Rapid response containing an accurate detailed report on the diminished value of my car. An excellent job.
GAIL A (Florida)- SERVICES WERE TIMELY AND EXCELLENT. APPRAISED OUR BENTLEY.
Janice M (Florida)- Amazing!!! I couldn't have asked for a more detailed report in such a short time frame. Thank you so much. I'm truly a satisfied customer. I will surely recommend this company to all my friends and family. Thanks,Janice
Marty and Elizabeth C (Florida)- Thanks Frank for you immediate turnaround, I have sent this to my attorney to take a look at and hopefully they will agree, being that you are a licensed expert I can't imagine why they would not. Again thanks for doing this so quick.
Quinton H (Florida)- Thank you again for all of your help. When I realize how helpless we are in front of these multi-billion dollar insurance companies, I'm doubly thankful for the service you provide.
Follow-up from Quinton H (Florida)- Thank you for not only providing this report but also providing the clear explanation on how you arrived at those figures. It gave me a lot of confidence in negotiating. Safeco came in with a last minute settlement offer of $3,200.00. Thank you for all your help. I'll be blanketing the internet with reviews for you.
Chase W (Florida)- Finally received the check from Farmers Insurance. My highest recommendation for your excellent appraisal and support services.
Ghislaine G (Florida)- Just wanted to let you know that we got a check in the mail from PA Lumbermen's Mutual Insurance Company yesterday. I also wanted to thank you for all your help with our diminished value claim. You were very helpful and patient with us and it was greatly appreciated.
William B (Florida)- I think you did a nice job in a very professional manner. Your standard wording in your reports is much like the standard wording in real estate appraisal reports, but it does a very professional job of setting up the reader to either agree with your methodology and diminished value conclusion and not allowing the insurance companies to discredit your report. They may disagree with your value conclusion, but not how you arrived at your value. Thanks again for the fine professional job.
Paralegal Annie S (Florida)-FYI, Not too bad on both the diminished value and loss of use claims. A bit off but better off than going all the way to trial.
Stephen R (Florida)- It was a pleasure to work with Franklin on my diminished auto value claim. He was very professional and provided a comprehensive, very helpful service within several business days. I would not hesitate to recommend his company's services.
Steven S (Florida)-In my dealings with Franklin he was very professional & courteous. He followed up with phone calls to make sure all details were correct & once we provided the required information the the turn around time for the appraisal was very prompt. I would definitely use this service again & would recommend both Franklin his company to my friends.
April N (Florida)-I would highly recommend St. Lucie Appraisal Company. The process was painless. They responded quickly and prepared a quality report. I am very pleased with their service.
Eric K (Florida)- I got $3,850 from GEICO towards the diminished value claim. I kept fighting like you said.
Charles S (Florida)- Hi Frank, THANK YOU for such a great job in preparing this report. Hopefully this will be the evidence that my attorney is waiting for. I am impressed with your level of comprehensive thoroughness in both the report and research. With all my gratitude, Charles Senge
Dan and Cathleen O (Florida)-Thank you very much for settling our total loss dispute. It has been a pleasure working with you. It is unusual to find a business these days that is as competent and efficient yours.
READ CUSTOMER REVIEWS
Altamonte Springs, Boca Raton, Boynton Beach, Bradenton, Cape Coral, Clearwater, Coconut Creek, Coral Springs, Davie, Daytona Beach, Delray Beach, Deltona, Fort Lauderdale, Fort Pierce, Gainesville, Hialeah, Hollywood, Homestead, Jacksonville, Jupiter, Kissimmee, Lakeland, Largo, Lauderhill, Margate, Melbourne, Miami, Miami Beach, Miami Gardens, Miramar, North Port, Ocala, Orlando, Palm Bay, Pembroke Pines, Pensacola, Plantation, Pompano Beach, Port Orange, Port St. Lucie, St. Petersburg, Sanford, Stuart, Sunrise, Tallahassee, Tamarac, Tampa, Vero Beach, Wellington, Weston and throughout Florida
Alachua, Baker, Bay ,Bradford, Brevard, Broward, Calhoun, Charlotte, Citrus, Clay, Collier, Columbia, De Soto, Dixie, Duval, Escambia, Flagler, Franklin, Gadsden, Gilchrist, Glades, Gulf, Hamilton, Hardee, Hendry, Hernando, Highlands, Hillsborough, Holmes, Indian River, Jackson, Jefferson, Lafayette, Lake, Lee, Leon, Levy, Liberty, Madison, Manatee, Marion, Martin, Miami-Dade, Monroe, Nassau, Okaloosa, Okeechobee, Orange, Osceola, Palm Beach, Pasco, Pinellas, Polk, Putnam, St. Johns, St. Lucie, Santa Rosa, Sarasota, Seminole, Sumter, Suwannee, Taylor, Union, Volusia, Wakulla, Walton and Washington Counties

Click on the payment button above to pay by Credit Card or Paypal. The fee for an Automobile Diminished Value Report is
$275.00. You may also make your Credit Card Payment by telephone, call 772-359-4300.

After making your secure payment please email the body shop estimate or insurance company appraisal to contact@autodiminishedvalue.com
TESLA AND OTHER EXOTIC CAR OWNERS PLEASE CALL FOR RATES.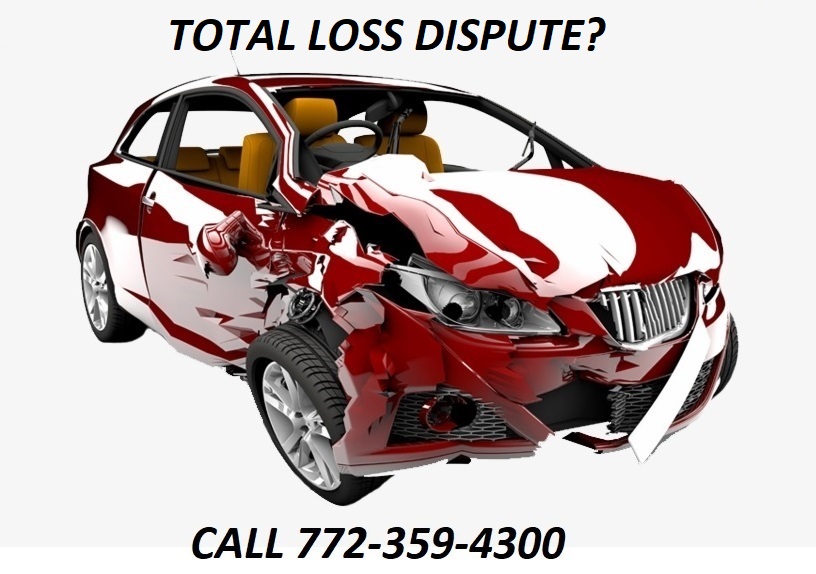 This is an Open Education resource focused on auto diminished value, collective knowledge and the sharing of scholarly content.

AUTODIMINISHEDVALUE.COM and TOTALLOSSDISPUTE.COM are services of The St. Lucie Appraisal Company


READ MORE ARTICLES…