What is Auto Diminished Value?
When your car sustains damage which is subsequently repaired, it now has a Repair History, sometimes referred to as a Bad Carfax. That information alerts potential buyers that they are considering purchasing a previously wrecked car. Naturally, the buyer will expect to pay less than he would for a similar car with no repair history and that includes dealerships. This loss in value is known as Auto Diminished Value.
Bulletin on Auto Diminished Value
Throughout the United States, car owners are learning about Auto Diminished Value. You can make a claim against the insurance company of the at-fault driver to recover the car's lost value. It is your responsibility to present proof that your car has lost value. It is obviously worth less for the reasons I explained but obtaining an appraisal that supports that is crucial to obtaining a successful settlement amount.
Real-World Auto Diminished Value Research vs. Artificial Intelligence
With the advent of reporting agencies such as Carfax and Autocheck, a vehicle's maintenance and repair history is available for anyone to see. As car owners began to realize that the they could legitimately make insurance claims for their car's loss in value, insurance companies scrambled to devise a formula that would limit the amounts they would have to shell out. The most prominent of these is known as Rule 17C. It is a formulaic approach that uses "modifiers" to assess which specific repairs contribute to an amount to devalue the car. Based on this widely discredited formula, algorithms became the next popular outgrowth. Throughout the auto claims industry, it is not only insurance appraisers that use formula or algorithm-based approaches but also independent appraisers that we hire to help us prove the diminished value of our cars. For all of its complexity, an insurance claim is really a binary proposition: You either have valid evidence, and you are good; or you don't, and you aren't.
The Rule 17c Formula, Algorithms and Real-World Methodologies in Auto Diminished Value Appraisals
Identifying the amount of diminished value involves research into what the car owners will actually experience when selling or trading their cars. The easiest way to do that is by visiting your dealer to discuss a trade. The sales manager will inspect your car, run a Carfax or Autocheck Report then become the bearer of sad tidings. Instead of the $30,000.00 you hoped to receive in equity toward your trade, as a result of the repair history, the dealer can offer only $20,000.00. And it can get worse. If your car suffered any structural damage or airbag deployment, expect to lose up to half of your car's pre-accident value.
At AUTODIMINISHEDVALUE.COM, a car's diminished value is determined by an appraiser who then confers with multiple sales managers at area dealerships. These individuals are professionals at buying, selling, trading and auctioning cars. Their unbiased opinions contribute to a real-world diminished value number that is difficult to challenge. Formulas and algorithms, on the other hand, have limitations. One example is that they will not allow a vehicle's diminished value to approach anywhere near half the car's value. Regardless of whether all the air bags deployed and structural damage existed, AI, by it's predetermined structure, might cap the diminished value at 25%. Many auto diminished value formulas and algorithms commonly apply a 10% cap. If the car had a pre-accident value of $30,000.00, an Auto Diminished Value report from AUTODIMINISHEDVALUE.COM might show a $10,000.00 – $15,000.00 loss in value while use of a formulas or algorithm could cap the diminished value at $7,500.00 or much less. Just one example of using AI vs. real world research to determine your car's loss in value. Finding the amount of diminished value is a subjective process so more is required than merely relying on any particular formula or algorithm in making that evaluation.
The Insurance Company's Role in Auto Diminished Value Claims
insurers are contractually bound to compensate claimants for both the cost of repair and the vehicle's lost value. When you present research-based evidence, even if an insurer employs a formula or algorithm, they still have an obligation to review your proof.
SEARCH OUR DATABASE OF AUTO DIMINISHED VALUE REPORTS
Service throughout Alabama, Alaska, Arizona, Arkansas, California, Colorado, Connecticut, Delaware, District of Columbia, Florida, Georgia, Hawaii, Idaho, Illinois, Indiana, Iowa, Kansas, Kentucky, Louisiana, Maine, Maryland, Massachusetts, Michigan, Minnesota, Mississippi, Missouri, Montana, Nebraska, Nevada, New Hampshire, New Jersey, New Mexico, New York, North Carolina, North Dakota, Ohio, Oklahoma, Oregon, Pennsylvania, Rhode Island, South Carolina, South Dakota, Tennessee, Texas, Utah, Vermont, Virginia, Washington, West Virginia, Wisconsin and Wyoming

Click on the payment button above to pay by Credit Card or Paypal. The fee for an Automobile Diminished Value Report is
$275.00. You may also make your Credit Card Payment by telephone, call 772-359-4300.

After making your secure payment please email the body shop estimate or insurance company appraisal to contact@autodiminishedvalue.com
TESLA AND OTHER EXOTIC CAR OWNERS PLEASE CALL FOR RATES.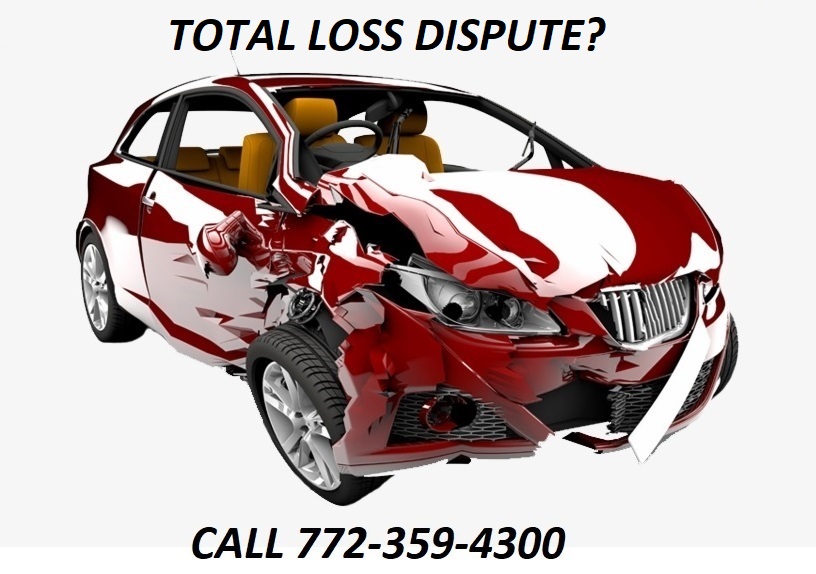 AUTODIMINISHEDVALUE.COM and TOTALLOSSDISPUTE.COM are services of The St. Lucie Appraisal Company
This is an Open Education resource focused on auto diminished value, collective knowledge and the sharing of scholarly content.