A vehicle owner has the right to make an auto diminished value claim against the insurance company of an at-fault driver who causes damage to their motor vehicle. The term "diminished value" means your car is worth less after being repaired because of the bad Carfax or Autocheck vehicle history report. Naturally, consumers prefer buying used cars that weren't previously wrecked. Automobile dealerships are usually the ones to break the bad news to new car buyers bringing trade-ins. Because of previous repairs, regardless of how minor the damage was, dealers are forced to offer thousands of dollars less for these cars. This also applies to cars that were repaired perfectly – a bad Carfax is a bad Carfax and that's enough to dissuade most potential buyers. Cars that had structural damage or air bag deployment can't be certified and banks will not finance them. The majority of dealers can't retail these vehicles and usually send them straight to auction. Wikipedia tells us that a diminished value appraisal evaluates the difference in the value of a motor vehicle after a collision repair. How to apply for a diminished value claim? Obtaining an automobile diminished value appraisal from a licensed appraiser is the first step toward recovering your car's lost value.
WE DON'T USE FORMULAS, ALGORITHMS, AD COMPARISONS OR OTHER SHORT CUTS
SIX UNBIASED DEALER QUOTES IN EVERY APPRAISAL
TELEPHONE CONSULTATIONS ALWAYS FREE-OF-CHARGE
Q: How is AUTODIMINISHEDVALUE.COM different from other appraisers who prepare automobile diminished value reports?
A: Virtually every appraisal company working in the field of auto diminished value either prepares their reports based on formulas or algorithms based on severity of damage, mileage, etc., NADA book value comparisons or use of carfax.com type ads. Insurance adjusters routinely downgrade these types of reports for different reasons, chief among them is that they are essentially "fantasy appraisals" based on made up computations or inappropriate online comparisons. Other independent appraisers simply offer their "expert opinions."
Formulas such as Rule 17c use what is called "damage modifiers" that assign points according to severity of damage and mileage. Auto diminished value appraisers using this formula must, naturally, use higher modifiers than insurance companies would. This simply creates a controversy over whose formula is right. The same goes for so-called algorithms.
AUTODIMINISHEDVALUE.COM obtains its data directly from the sales managers at automobile dealerships – professionals who buy, sell, trade and auction cars every day. In our query, the year, make, model, mileage, color options, amount and nature of damages is discussed. Based on that information, a dealer can determine approximately how much less he would typically pay for the car. We gather six unbiased dealer quotes and by averaging their deductions, our automobile diminished value figures are formulated. It is clearly noted in our reports that all of the dealers queried are told that the subject vehicles are not available for purchase or trade, therefore, none of the dealers queried have any vested interest in the subject vehicles. Unbiased opinions are what legitimizes our reports.
It takes five minutes to run off a list of auction results and even less time to concoct a formula for diminished value. While our method is far more time consuming, the resultant diminished value reports are virtually irrefutable. Should an insurance adjuster opt to spend a half-day soliciting new car dealers they would come up with the same results. A Diminished Value Report from AUTODIMINISHEDVALUE.COM is the closest you can come to establishing the exact amount of diminished value. Our clients receive much fairer treatment from insurers. Such substantial, compelling evidence forces their consideration.
Q: Regarding your sources of diminished value quotes, are the new car dealers part of a network?
A: No. Using a network of new car dealers for quotes could constitute collusion so we choose dealerships at random, consulting with sales managers from six local dealers to determine diminished value.
Q: How do I order an Automobile Diminished Value Report from AUTODIMINISHEDVALUE.COM?
A: You will find a blue payment button at the bottom of this article. After making your payment, send a copy of the auto body shop or insurance company's estimate to contact@autodiminishedvalue.com
Q: How much does it cost to use AUTODIMINISHEDVALUE.COM to prepare an Automobile Diminished Value Report?
A: Our fee is $275.00 regardless of whether your diminished value comes to twenty-five hundred or twenty-five thousand dollars. The cost for a diminished value report for a Bentley, Ferrari, Tesla Motors or other exotic vehicle is $350.00.
Q: Does our appraiser need to see the repaired vehicle?
A: No. Our research is done based on a properly repaired car. No inspection of the repaired vehicle is needed for an inherent diminished value claim.
For INHERENT DIMINISHED VALUE claims, a physical inspection of the repaired car is unnecessary. The car is fixed. Repairs were satisfactorily done. There's nothing to see. What needs to be proven is why your car is worth less – because it now has a repair history.
Q: Is it necessary to use an appraiser who is licensed?
A: No, except in North Carolina. While anyone can prepare diminished value reports, an appraiser holding an insurance adjuster's or insurance appraiser's license from any state is considered an expert in the field. We are licensed adjusters and appraisers. There are other designations from private organizations that charge a fee for an appraiser to become "certified" or "accredited." In court, there is no substitute for the credentials of a state-licensed insurance adjuster and appraiser.
Q: What if the accident happened a long time ago, can I still collect for diminished value?
A: In each state, the statute of limitations for filing an automobile diminished value claim varies. Check with your state's insurance department for this information or give us a call.
Q: Do I need an attorney to file an automobile diminished value claim on my behalf?
A: No. In Small Claims Court, attorneys are not allowed. For losses exceeding your state's small claims threshold, you may elect to hire a lawyer from the outset for Civil Trial Court but it makes fiscal sense to file your automobile diminished value claim yourself. Our reports usually result in satisfactory claim settlements. Part of our job is to assist clients through the claims process. However, if you still feel that their offer is inadequate or you are being treated unfairly, that would be the time to seek out a lawyer to work on your behalf. In our experience testifying as an expert witness, insurance companies have been ordered to pay for the independent appraisal fee, the expert witness fee and for the claimant attorney's fee in addition to the amount of the diminished value. Objections of hearsay are common and you or your counsel must be prepared to meet that if you are to get the full benefit of the report. We are available to testify as to the authenticity of our document.
Q: If I have an accident that is my fault, can I make an automobile diminished value claim against my own insurance company?
A: Only in Georgia, but all is not lost. Your car has still lost value as a result of the bad Carfax now attached to it but a portion of that loss is tax-deductible. If your state does not recognize first-party automobile diminished value claims, check with your tax-preparer or accountant for details. The cost of our report is tax-deductible as well
Q: Will AUTODIMINISHEDVALUE.COM act as my designated representative?
A: As a client of our firm, you can be assured that we are prepared to discuss our appraisal process at length with the insurance adjuster upon request and appear either in person or via teleconference as an expert witness to defend our findings as both legitimate and unbiased.
Q: Is the diminished value figure based on my car's retail or trade-in value?
A: In order to be fair to all parties, we use trade-in values as a starting point. Should you decide to pursue your claim on the basis of retail value, the percentage of the diminished value remains unchanged so you may simply apply it to the higher retail value of the car which is also listed in our report. A good rule of thumb: If your car or truck had minimal to moderate damage, it will lose from 10%-15% of it's pre-accident trade-in value. If structural damage or air bag deployment occurred, that loss in value will be in the 30%-50% range.
Q: Does diminished value apply to rental cars?
A: In most states, automobile insurance policies do not provide coverage for diminished value. Credit card companies also do not pay for diminished value. If you wreck a rental car without signing up for the additional insurance offered by the car rental companies, you are on the hook for both diminished value and loss of use. Your costs can be substantial – well into the thousands of dollars.
Q: What about leased cars?
A: Leasing companies have begun charging lessors for diminished value based on the car having been repaired. Check with your leasing company whether they require you to make a diminished value claim. If you plan to keep the car after lease termination, you'll own a car with an accident history so recovering the lost value would be in your best interests.
Q: In what states are AUTODIMINISHEDVALUE.COM services available?
A: Our automobile diminished value appraisals are sought after by car owners all over the country. We provide automobile diminished value reports in all 50 states.
SEARCH OUR DATABASE OF AUTO DIMINISHED VALUE REPORTS
Before making your secure payment please email the body shop estimate or insurance company appraisal to contact@autodiminishedvalue.com


Click on the payment button above to pay by Credit Card or Paypal. The fee for an Automobile Diminished Value Report is
$275.00. You may also make your Credit Card Payment by telephone, call 772-359-4300. Tesla and other exotic car owners please call for rates.

Service throughout Alabama, Alaska, Arizona, Arkansas, California, Colorado, Connecticut, Delaware, District of Columbia, Florida, Georgia, Hawaii, Idaho, Illinois, Indiana, Iowa, Kansas, Kentucky, Louisiana, Maine, Maryland, Massachusetts, Michigan, Minnesota, Mississippi, Missouri, Montana, Nebraska, Nevada, New Hampshire, New Jersey, New Mexico, New York, North Carolina, North Dakota, Ohio, Oklahoma, Oregon, Pennsylvania, Rhode Island, South Carolina, South Dakota, Tennessee, Texas, Utah, Vermont, Virginia, Washington, West Virginia, Wisconsin and Wyoming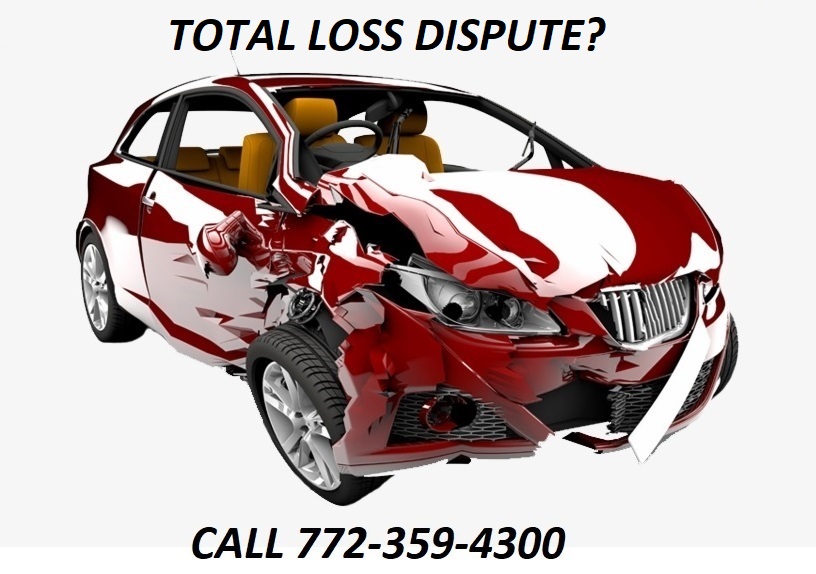 This is an Open Education resource focused on auto diminished value, collective knowledge and the sharing of scholarly content.

AUTODIMINISHEDVALUE.COM and TOTALLOSSDISPUTE.COM are services of The St. Lucie Appraisal Company


READ MORE ARTICLES…