Nicholas P (California)-Just an FYI…The Insurance company (Hartford) came back, and asked for proof of MSRP for my Tesla. I sent it to them. They then agreed to pay your entire diminished value evaluation ($34,497.00), but refused to pay your appraisal fee ($350.00). I settled. Thank you for all of your assistance.
Jodi G (California)-I posted the following review on your Yelp Page…5 stars of course:)
"I was rear-ended on the freeway resulting in extensive damage to my Infiniti QX70. At the time of the collision, my vehicle was only 3 years old and had 27K miles. I contacted the other party's insurance (Farmers) and told them that I would be pursuing a diminished value (DV) claim against their insured. I was soon contacted by a Farmers claims rep stating that they were denying my claim since my vehicle had only sustained "cosmetic damage" due to the collision. I hadn't even formally submitted a claim yet and was already being denied by Farmers! I realized I would need assistance in the claim. I researched DV appraisers and came across Franklin Colletta, owner of AUTODIMINISHEDVALUE.COM. Franklin reviewed my collision repair report (49 days in the repair facility with a repair cost of $12K) and was able to provide a comprehensive DV report.
In his report, Mr. Colletta was able to definitively prove the damage to my vehicle was far from "cosmetic" and exactly how much the structural/frame repairs adversely affected the value – $11K in inherent diminished value. I submitted his detailed report to Farmers. Unfortunately, despite several attempts over a 6 month period to negotiate a fair DV settlement, Farmers best offer to settle the claim only came to $1,100.00.
Franklin advised me to take the other party to small claims court to force Farmers to pay what I was owed. I filed suit… and with his well-written report (and some expert coaching), I won the maximum amount in CA ($10,000 + court costs). Throughout the process Franklin was supportive, responsive, and knowledgeable. I firmly believe I would not have prevailed in court without his detailed assessment backed by his numerous licenses/certifications and over 25 years' auto appraisal experience. The judge was definitely impressed. Don't let anyone tell you that you can't win a DV claim in small claims court. You absolutely can, and I did. You just have to provide compelling evidence to the judge to back up your claim. I can assure you, AUTODIMINISHEDVALUE.COM has the capability, experience, integrity, and know-how to expertly provide the facts, based evidence you will need to ultimately prevail.
Scott W (California)- Many of us used Franklin Colletta at AUTODIMINISHEDVALUE.COM. If interested I can give you his contact info. Charged I believe $350 for the Tesla Diminished Value report and $225 for Loss of use report. My total claim was $40,000. They offered me $5000 to go away. Even if I accepted it I'm still ahead. I have decided to use an attorney. They laughed at her originally but just as we were about to file a lawsuit they now want to talk.
Christopher P (California)- Hello. I hope things are OK for you with the recent hurricane. I'm curious: Did the appraiser ever get in touch? I got a phone call today from Liberty Mutual indicating that they would honor your diminished value appraisal on my Tesla of $20,670 as is! So, either they did their own and it came in higher than yours or you have discussed with them and came to this agreement. Either way, I'm very pleased with the outcome.
Phillip B (California)- The diminished value appraisal looks good. Please send a signed report. Having the valuations by actual independent and unbiased dealers is excellent and what is needed. The earlier DV Appraisal I obtained from an internet appraiser just put down his opinion, which wasn't enough for the insurance adjuster. Thank you for the excellent job.
Denise W (California)- I have no hesitation giving AUTODIMINISHEDVALUE.COM a 5 star review. Franklin was amazing and extremely professional. His report was exceptionally thorough and he helped me through every step of the process. Because of his work and guidance, I was able to recover a substantial portion of my diminished value for my car. Thank you!
Walter B (California)- We received the settlement check for our diminished value claim. Just wanted to let any potential customers know that you are a company that can be counted on for good reporting and fast service.
David G (California)- FYI – Progressive contacted me today and accepted the $4,134.40 Diminished Value claim in full. Thanks again!
Daniel B (California)- Mr. Colletta, Just received payment from Progressive insurance company for the full diminished value claim ($1083.50). They didn't reimburse me for cost of your report, and I didn't make an issue out of it. Here's hoping not to need your services again (at least anytime soon)…but just in case…have your contact info on file. ***Should you decide to "hang it up" one day, would appreciate an email with your reference for a replacement.
Mike L (California)- I collected in a total of $11,500 for my Tesla diminished value claim, they first low balled me around 4.7k -6.7k. But I held out for almost a year and I got 11.5k thank you guys for your help. Please stay safe! All the best, Michael
Mark N (California)- The diminished value report looks great. I appreciate Frank's quick action doing the research and getting me a report fast. Hopefully I'll receive the diminished value from the 3rd party insurance company. Great job! Thank you!
Mark S (California)- $12K in right front fender damage. Repaired by Tesla authorized center to flawless condition. $8K diminished value offer from State Farm accepted.
Flossie L (California)- This diminished value process has been an ordeal from Progressive saying "Repairing a vehicle to its pre-loss physical condition will in the vast majority of cases restore the market value of the vehicle to the same level it was prior to the accident." to the wrangling with the claims managers….your appraisal meant the difference between walking away with a few hundred and a few thousand dollars.
Venzislav N (California)- I would love to recommend your company to anyone who needs an appraisal service in the future. Keep up the good work.
Kevin R (California)- Franklin also helped me with a Tesla claim I have. Currently pending a court date but will hopefully settle for the value lost that he determined. I can also vouch for his professionalism and service.
Scott C (California)- Used Franklin as well for DV and loss of use on my Tesla. Got a lowball offer from the insurance. Used an attorney and got 2 1/2 times the original offer. Just finalizing the deal now close to a year after the accident.
Edwin G (California)- I was happy that payment came today, simply wanted to say thank you and also say nuts to most in my automotive discussion group who said that obtaining diminished value in California beyond a few hundred dollars wasn't possible. How about a few thousand dollars? I have posted my results in the forum so you should be gaining a few more customers as a result.
Dinesh S (California)- Very satisfied with the report I received. Also, process is really simple and efficient.
Vincent C (California)- The court in California ruled in my favor on my Tesla diminished value case, it was not easy, I spent over 8 hours waiting in court. Thank you for your help and support. I went in by myself, no attorney.
Gabriel U (California)- Franklin was easy to reach and made himself available throughout the process. He contacted local dealers and included their opinions in the diminished value report.
Levente K (California)- I am very pleased at the Appraisal for my Diminished Value Claim. It was performed very quickly and assessed with out most diligence. I am very thankful for all your services. Thanks for all your hard work, I will highly recommend your company to anyone who asks for a diminished value claim. Best Regards, Levente K
Don T (California)- Thank you for your services. I am happy with the total loss valuation appraisal and feel the valuation to be true. When I drive to Tesla supercharger stations, none of the other Tesla's stand out or is as nice as mine, and I get that comment all the time from Tesla and non-Tesla owners. It was my perfect dream car and is irreplaceable. You just can't put a price tag on something like that. So it's very insulting when Geico and CCC tries to value my car at such a ridiculous amount. So thank you for your great work and I will definitely be leaving you great reviews. Franklin was very helpful and extremely knowledgeable. He took his time to explain the process and what I would be expecting before I even hired him. I felt very comfortable working with him and couldn't be more happy with his services. If you had a car that you loved and cherished and is irreplaceable, and you want to make sure it gets appraised at the right value even though you can't put a price tag on it…then Franklin and AUTODIMINISHEDVALUE.COM is your go to appraiser. Thanks Franklin!
Victor P (California)- Frank. Finally got my settlement. I got offered $5,000.00. Your diminished value appraisal was $20,512.50 for my Tesla. My daughter the attorney negotiated up to $13,500.00 in July. Mercury played games for a while after but got paid a month ago. Thanks for your help.
Georgia B (California)- It was easier than reported to obtain a check for diminished value. I am satisfied with the service provided by AUTODIMINISHEDVALUE.COM and with the compensation I received for the loss of value to my Audi.
Susan S (California)- I'll round down to 4 stars since getting a check from the insurance company was a little slower than it needed to be, but seriously left wow-ed by this auto appraiser. I'll only be recommending this automobile diminished value appraiser from here on out!
Service in Los Angeles, San Diego, San Jose, San Francisco, Fresno, Sacramento, Long Beach, Oakland, Bakersfield, Anaheim, Santa Ana, Riverside, Stockton, Chula Vista, Irvine, Fremont, San Bernardino, Modesto, Oxnard, Fontana, Moreno Valley, Huntington Beach, Glendale, Santa Clarita, Garden Grove, Oceanside, Santa Rosa, Rancho Cucamonga, Ontario, Elk Grove, Lancaster, Corona, Palmdale, Salinas, Hayward, Pomona, Escondido, Sunnyvale, Torrance, Orange, Pasadena, Fullerton, Thousand Oaks, Visalia, Roseville, Simi Valley, Concord, Victorville, Santa Clara, Vallejo, Berkeley, El Monte, Downey, Costa Mesa, Inglewood, Carlsbad, Fairfield, Ventura, Richmond, Murrieta, Antioch, Temecula, Norwalk, Daly City, Burbank, Santa Maria, El Cajon, Rialto, San Mateo, Clovis, Jurupa Valley, Compton, Vista, Mission Viejo, South Gate, Vacaville, Carson, Santa Monica, Arden-Arcade, Hesperia, Westminster, Redding, Santa Barbara, San Marcos, Chico, San Leandro, Newport Beach, Whittier, Hawthorne, Citrus Heights, Livermore, Tracy, Alhambra, Indio, Menifee, Buena Park, Hemet, Lakewood, Merced, Chino, Redwood City, Lake Forest, Napa, Tustin, Mountain View, Bellflower, Baldwin Park, Alameda, Upland, San Ramon, Pleasanton and throughout California
Alameda, Alpine, Amador, Butte, Calaveras, Colusa, Contra Costa, Del Norte, El Dorado, Fresno, Glenn, Humboldt, Imperial, Inyo, Kern, Kings, Lake, Lassen, Los Angeles, Madera, Marin, Mariposa, Mendocino, Merced, Modoc, Mono, Monterey, Napa, Nevada, Orange, Placer, Plumas, Riverside, Sacramento, San Benito, San Bernardino, San Diego, San Francisco, San Joaquin, San Luis Obispo, San Mateo, Santa Barbara, Santa Clara, Santa Cruz, Shasta, Sierra, Siskiyou, Solano, Sonoma, Stanislaus, Sutter, Tehama, Trinity, Tulare, Tuolumne, Ventura, Yolo and Yuba Counties
READ CUSTOMER REVIEWS


Click on the payment button above to pay by Credit Card or Paypal. The fee for an Automobile Diminished Value Report is
$275.00. You may also make your Credit Card Payment by telephone, call 772-359-4300.

After making your secure payment please email the body shop estimate or insurance company appraisal to contact@autodiminishedvalue.com
TESLA AND OTHER EXOTIC CAR OWNERS PLEASE CALL FOR RATES.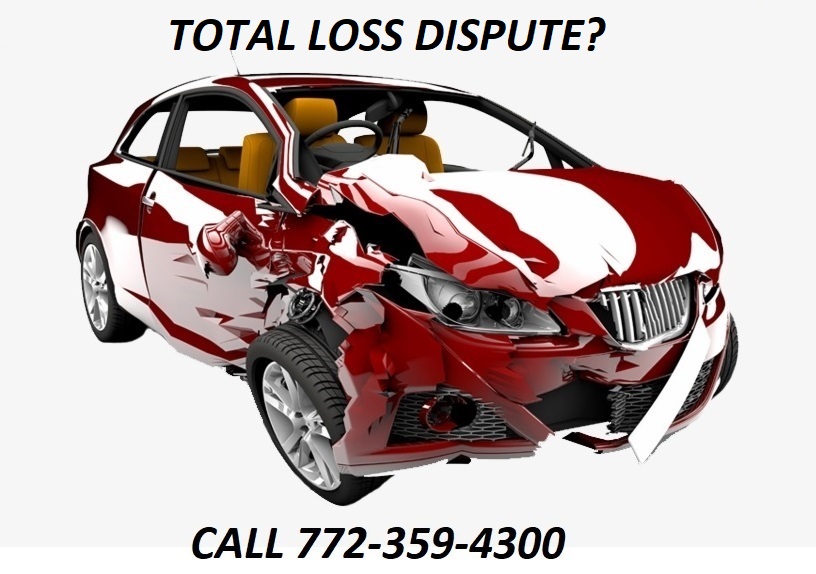 This is an Open Education resource focused on auto diminished value, collective knowledge and the sharing of scholarly content.

AUTODIMINISHEDVALUE.COM and TOTALLOSSDISPUTE.COM are services of The St. Lucie Appraisal Company


READ MORE ARTICLES…