Allstate has started a campaign that appears to make new car dealers complicit in the auto diminished value "myth" that has resulted in scores of car owners losing countless thousands of dollars. From the website AUTODIMINISHEDVALUE.COM – The term "diminished value" means your car is worth less after being repaired because of the bad Carfax or Autocheck vehicle history report. Naturally, consumers prefer buying used cars that weren't previously wrecked. Automobile dealerships are usually the ones to break the bad news to new car buyers bringing trade-ins. Because of previous repairs, sometimes regardless of how minor the damage was, dealers are forced to offer thousands of dollars less for these cars. This also applies to cars that were repaired perfectly – a bad Carfax is a bad Carfax and that's enough to dissuade most potential buyers.
Allstate Insurance Company, however, has cast aspersions on the new car dealer networks, blaming them for creating a false narrative. According to Allstate, no additional compensation  is owed for alleged or perceived "Inherent diminished value" if a vehicle is properly repaired. Instead, the insurer is attempting to make new car dealers culpable for deceiving consumers.
The following paragraph appears in a 2020 Allstate denial of payment letter for diminished value on a vehicle that underwent collision damage repairs including structural damage.
"Car dealers are well known by the public for paying the lowest amount possible. There is every reason to think a dealer would offer less for a vehicle with an "accident history" as an arbitrary and artificial negotiating point regardless of the quality and completeness of repair work, to affect a lower trade-in value. Private par1y sales are far more probative of the true "market value" of vehicles that have been in accidents.  Moreover, car dealers have an institutional conflict of interest that hardly qualifies them as an arbiter of vehicle value simply because it was repaired. By perpetuating (or attempting to perpetuate) the myth that inherent diminished value exists, they buy vehicles from sellers for less than they are worth, and sellers naively or otherwise comply."
Key findings of fact, supported by our thousands of conversations with sales managers in all 50 states regarding diminished value, illustrate the buying public's disdain for purchasing previously wrecked cars. Vehicles most greatly impacted are high-end luxury and sport vehicles. Cars and trucks that suffered frame damage or air bag deployment lose up to half of their pre-accident values.
In numerous courts of law in which we have given expert testimony, insurance company defense attorney objections to date have been overtaken by events, namely our research with the sales managers at new car dealerships, that have proven conclusively the existence and approximate amount of diminished value.
Allstate's newest strategy of disinformation was to be expected. Insurance companies are notorious for misleading claimants. Insurance claims are a business that can be plagued by nonsense. Propaganda spreads on social media and, by the time it gets shared and circulated and passed along in forums and discussion groups, becomes accepted as true. "Allstate does not pay for third-party inherent diminished value claims." The more that people  believe it, the fewer auto diminished value claimants the insurers have to deal with.
Hire an Expert Automobile Diminished Value Appraiser
READ CUSTOMER REVIEWS
Service throughout Alabama, Alaska, Arizona, Arkansas, California, Colorado, Connecticut, Delaware, District of Columbia, Florida, Georgia, Hawaii, Idaho, Illinois, Indiana, Iowa, Kansas, Kentucky, Louisiana, Maine, Maryland, Massachusetts, Michigan, Minnesota, Mississippi, Missouri, Montana, Nebraska, Nevada, New Hampshire, New Jersey, New Mexico, New York, North Carolina, North Dakota, Ohio, Oklahoma, Oregon, Pennsylvania, Rhode Island, South Carolina, South Dakota, Tennessee, Texas, Utah, Vermont, Virginia, Washington, West Virginia, Wisconsin and Wyoming


Click on the payment button above to pay by Credit Card or Paypal. The fee for an Automobile Diminished Value Report is
$275.00. You may also make your Credit Card Payment by telephone, call 772-359-4300.

After making your secure payment please email the body shop estimate or insurance company appraisal to contact@autodiminishedvalue.com
TESLA AND OTHER EXOTIC CAR OWNERS PLEASE CALL FOR RATES.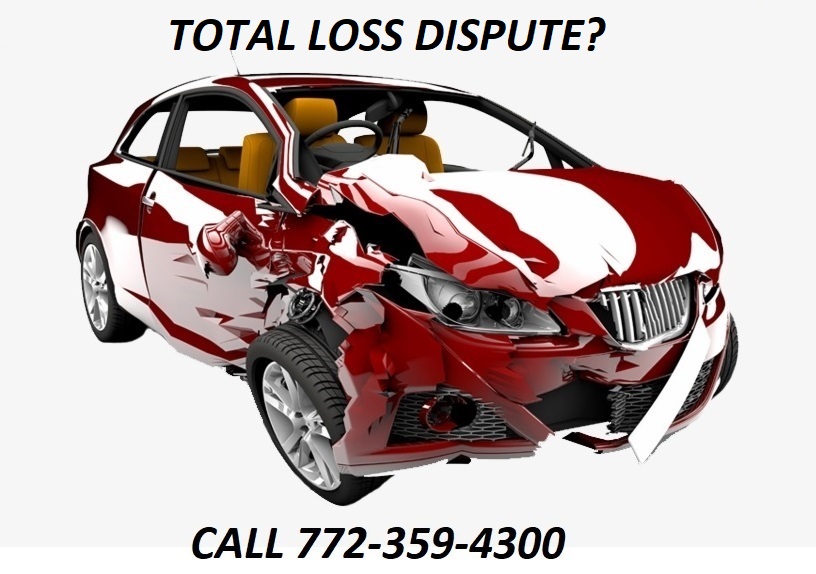 This is an Open Education Resource focused on auto diminished value, collective knowledge and the sharing of scholarly content.
AUTODIMINISHEDVALUE.COM and TOTALLOSSDISPUTE.COM are services of The St. Lucie Appraisal Company.