Since The St. Lucie Appraisal Company expanded our operations to include all 50 states in 2012 we have seen a significant increase in business. An automobile diminished value appraiser that works exclusively for vehicle owners – and not insurance companies – enjoys the satisfaction that comes from preparing fair evaluations without restrictions or limitations. Insurers, of course, make every attempt to limit the amounts they pay out for diminished value claims. These payments represent unfair settlements but that's their job, to save money. What can a car owner do when the insurance company fails to do the right thing besides obtaining an independent appraisal that reflects the true amount of value his or her vehicle has lost? After making a formal complaint to the Alabama Insurance Department, the next logical step is to hire an Alabama diminished value attorney. But is hiring a lawyer a good idea?

WE DON'T USE FORMULAS, ALGORITHMS, AD COMPARISONS OR OTHER SHORT CUTS
SIX DEALER QUOTES IN EVERY APPRAISAL
TELEPHONE CONSULTATIONS ALWAYS FREE-OF-CHARGE
With every passing day, more and more attorneys in Alabama and elsewhere call us to inquire whether their representing claimants in automobile diminished value cases makes financial sense. Most of these lawyers argue personal injury cases where they are paid on a contingency basis. As personal injury settlements can reach into the hundreds of thousands of dollars, rolling the dice on a case that seems to have merit is a no-brainer. But what is the upside to working on an automobile diminished value case where settlement amounts rarely exceed $20,000.00 and the average settlement amount is less than half that amount?
Our advice to attorneys is to examine the independent appraiser's automobile diminished value appraisal that was done to determine whether it is airtight. If so, instead of working on a contingency basis, charge your usual hourly fee. Part of the eventual settlement should include both appraiser and attorney fees so be happy with the fact that insurance companies will be footing the bill. For the car owner, it seems far preferable to paying 40% of the settlement amount to their lawyer.
The St. Lucie Appraisal Company prepares automobile diminished value appraisals based on dealer quotes that represent the exact vehicle and the specific repairs that were done. One caveat that both vehicle owners and attorneys in Alabama should keep in mind. If the diminished value appraisal was done on the basis of a formula, automobile auction results or other method that a magistrate does not deem equitable to all parties concerned, you may lose the case as well as any chance of recovering any legal fees incurred. So, is hiring a lawyer a good idea? If you've got a very bad insurance company and a very good diminished value appraisal our answer is yes.
READ CUSTOMER REVIEWS OF THE ST. LUCIE APPRAISAL COMPANY


Click on the payment button above to pay by Credit Card or Paypal. The fee for an Automobile Diminished Value Report is
$275.00. You may also make your Credit Card Payment by telephone, call 772-359-4300.

After making your secure payment please email the body shop estimate or insurance company appraisal to contact@autodiminishedvalue.com
TESLA AND OTHER EXOTIC CAR OWNERS PLEASE CALL FOR RATES.
Service in Alabaster, Auburn, Birmingham, Decatur, Dothan, Enterprise, Florence, Gadsden, Hoover, Huntsville, Madison, Montgomery, Tuscaloosa and throughout Alabama.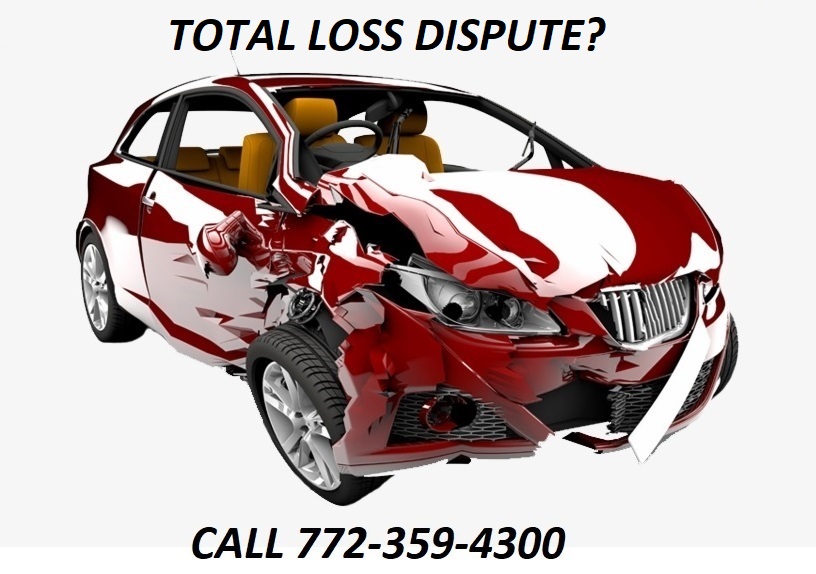 This is an Open Education resource focused on auto diminished value, collective knowledge and the sharing of scholarly content.

AUTODIMINISHEDVALUE.COM and TOTALLOSSDISPUTE.COM are services of The St. Lucie Appraisal Company


READ MORE ARTICLES…